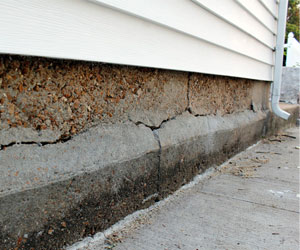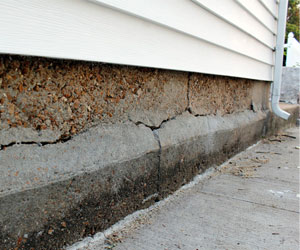 Structural problems must be handled by a trained and certified foundation repair professional. Missouri Foundation Repair & Waterproofing provides qualified design team professionals to assess your situation, design the proper repair and thoroughly explain the entire process to you. Missouri Foundation Repair & Waterproofing services Columbia, Jefferson City, and The Lake Of The Ozarks with reliable foundation repair systems that truly work. The foundation is the base of the home, and this is the platform which helps to support its weight. When there is a problem here, you are going to know about it, and failure to take care of the underlying cause of the issue could result in you jeopardizing the structural integrity of your entire home. When parts of the foundation become weak because of damage, they may actually collapse in on themselves, thus making a home uninhabitable. To prevent having this happen to your home, be sure that you consult with our repair experts at Missouri Foundation Repair & Waterproofing immediately when you first notice that something isn't right. We offer all our foundation repair services in surrounding areas of Central Missouri.
Common Foundation Problems & Warning Signs
Sinking/Settling Foundations
Foundation settlement is a common structural problem that can be caused from many different things. Most often, it's caused from poor soil conditions or because of improper building techniques or materials being used during the time when the home was first constructed. Also, a wet season can cause the soil to become saturated and unable to support the weight of a home. When this happens, the home will start to sink further and further into the earth on just one side, or on all sides. This problem can be taken care of with the use of foundation piers. Homeowners need the design to include enough piers to support the home but the proper design should not include too many piers.
Basement/Foundation Cracks
Concrete in a foundation will naturally shrink and cure over time, causing the material to crack in certain spots. Wall cracks can also be caused by foundation settlement. Floor cracks typically do not pose a problem for the structural integrity of a home. However, regardless of how minor or severe the crack may look, it still needs to be taken care of so that it doesn't let water seep into the basement and cause severe damage. The cracks can be sealed off, and the underlying cause of their formation will be determined by our qualified structural evaluators.
Bowing basement walls are often caused by hydrostatic pressure in the earth. Whenever it rains or when there is melting snow on the lawn, the soil absorbs the moisture and swells up. This puts pressure (hydrostatic) on foundation walls, and it will eventually cause them to lean into the home. Pressure can also be caused by a lack of water that allows the soil to compact and create pressure on a wall. This problem can be taken care of with the use of wall anchors and/or carbon fiber straps.
Missouri's Trusted Foundation Repair Contractor
Missouri Foundation Repair & Waterproofing has been helping homeowners with their structural repair work since 1999. Missouri Foundation Repair & Waterproofing has an A+ rating with the BBB. Homeowners count on us to be able to quickly diagnose the problem their structure is experiencing and to quickly come up with a solution to the issue to prevent further damage. We have many different repair products and systems we can install, and we guarantee that the base of your home will be in solid, stable shape before we leave your property.
Consulting Your Foundation Repair Needs
During your consultation with our team of experts, they will come to your home and thoroughly inspect the foundation to see what is causing the problem. Then, they will be able to come up with a plan of action for getting your individual problem taken care of.