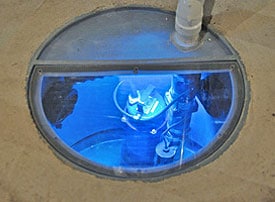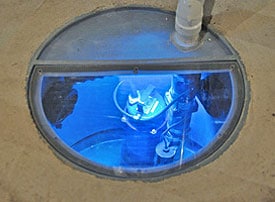 One of the home saving waterproofing systems we offer to residents is a basement sump basin and sump pump systems. Sump pumps are used to send water out and away from a home. They are built with a pit or basin in the basement floor. Water from the interior and/or exterior waterproofing systems is drained into the pit, and once water inside reaches a certain level, it will be pumped out and away from the home to a safe distance away from where it won't be able to seep back into the soil and into the home again. Our sump pumps are specially-designed with the basement environment in mind. They are durable, tough, and will be able to handle the amount of moisture that this area below your home sees on a regular basis. These systems also come with a clear lid that is installed over the pit for easy inspection or maintenance. This also protects the pit from anything that may accidentally fall on top of it. We offer our sump pump services in surrounding areas in central Missouri.
You may also consider getting a battery back-up sump pump installed for additional protection against moisture damage. This can be necessary in case the main pump ever malfunctions for any reason, or if your home happens to lose power. The back-up will automatically activate on its own, meaning you don't need to worry about pressing any buttons or switching anything on your own. This provides a guarantee that your basement will be protected at all times, no matter what, against the dangers of moisture.
There are some additional sump accessories that are automatically installed with our sump pump system, including a high water alarm which will notify you in case the pump has stopped working and there is a risk of water getting out and damaging your basement. These systems also come with a check valve which prevents water from the sump line from draining back into the sump basin after water has already been discharged from the home.
Energy Efficient, High Flow Sump Pumps
Missouri Foundation Repair & Waterproofing uses tough, reliable sump pumps in all of our basement and crawl space systems. Our pumps use cast iron or stainless steel construction (depending on pump series used), and are continuous duty rated for worry free operation. Our pumps are also highly energy efficient, using up to 172% less energy than conventional pumps, and come with a no hassle 3 year warranty on all systems. Please view our sump pump PDF by crawl space to learn more about this advanced waterproofing system.