Basement Foundation Crack Repair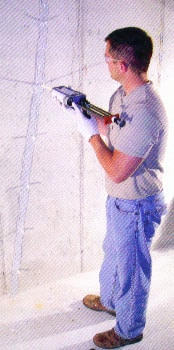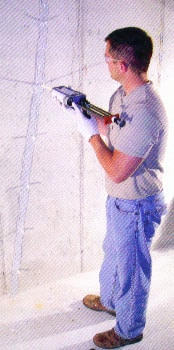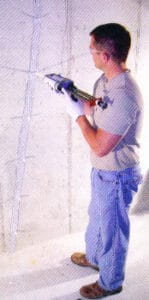 Fixing any kind of crack in your basement or foundation wall or on the floor is important for preserving the structural integrity of your home. That's why Missouri Foundation Repair & Waterproofing has honed their skills in
basement & foundation crack repair
to help homeowners keep their home safe and secure. Our service area continues to grow every day, providing
Columbia
,
Jefferson City
, and the
Lake of the Ozarks
residents with the repairs they need. These cracks may be a result of natural curing and shrinkage of the concrete materials used in the walls and floors, or it could be a warning sign of a serious underling issue, such as
foundation settlement
of a bowing wall. These cracks will need to be taken care of before they start letting
water seepage
into the home. Water always finds the path of least resistance, and it won't be long before you start to notice water coming in through these openings in the walls or floors.
Foundation Cracks
Cracks can appear in a variety of sizes, shapes, patterns, and so on. Typically, the deeper a crack is, the more of a concern it should be. This is not to say that you should ignore any crevice you see that isn't very deep or long. All
foundation cracks
need to be looked at by a
trained professional
to determine what has caused them to begin with, and the best way to go about getting them taken care of so they don't let water seep into this space below your home. We offer solutions for home owners with foundation cracks in
central Missouri
.
Wall cracks can be a result of a bowing wall, a sinking foundation, or just from the natural curing of the concrete materials which compose the walls. They can be in a horizontal, vertical, or stair-step pattern. They may start at the top of the foundation wall and extend outward, or start in the middle or at the bottom. They will typically start off being rather short to begin with, and as time passes, they can potentially get much larger and deeper. We also provide repairs for all types of wall cracks in surrounding areas of central Missouri.
These kinds of cracks typically do not pose a serious threat to the structural integrity of a home. However, if you choose to neglect them now, it won't be long before water starts to seep inside because of a rising and falling water table around and under your home. If you notice puddles on the floor, then this is a good indication that water has started to come in through this opening!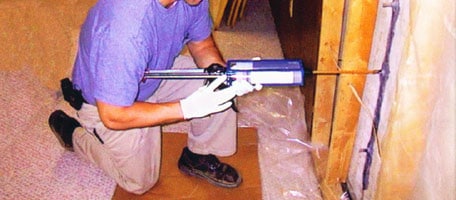 More Serious Foundation Cracks
It is not uncommon for a cracked foundation to be a warning sign of settlement or bowing walls, as mentioned above. If this is the underlying cause of the problem, we will be sure to take care of the necessary repair work to get the base of your home back in good shape once again. We can install piers, wall anchors, wall plates, and more.